Welcome to the TūHOE

blog
Tūhoe-Crown Settlement Day 22 August 2014
19 August 2014
Tūhoe Crown Settlement Day 22 August 2014
Official: A Day of National Significance
Useful Stuff to Help you get the Most out of the Day!
Kua tata te rā whakapāhanga a te Karauna me Tūhoe, otirā he whakaritenga tēnei. Anei ētahi kōrero whakamārama mo te rā. Te wawata na, ka tae mai koe me tō whānau ki tēnei rā kāmehameha a te Iwi.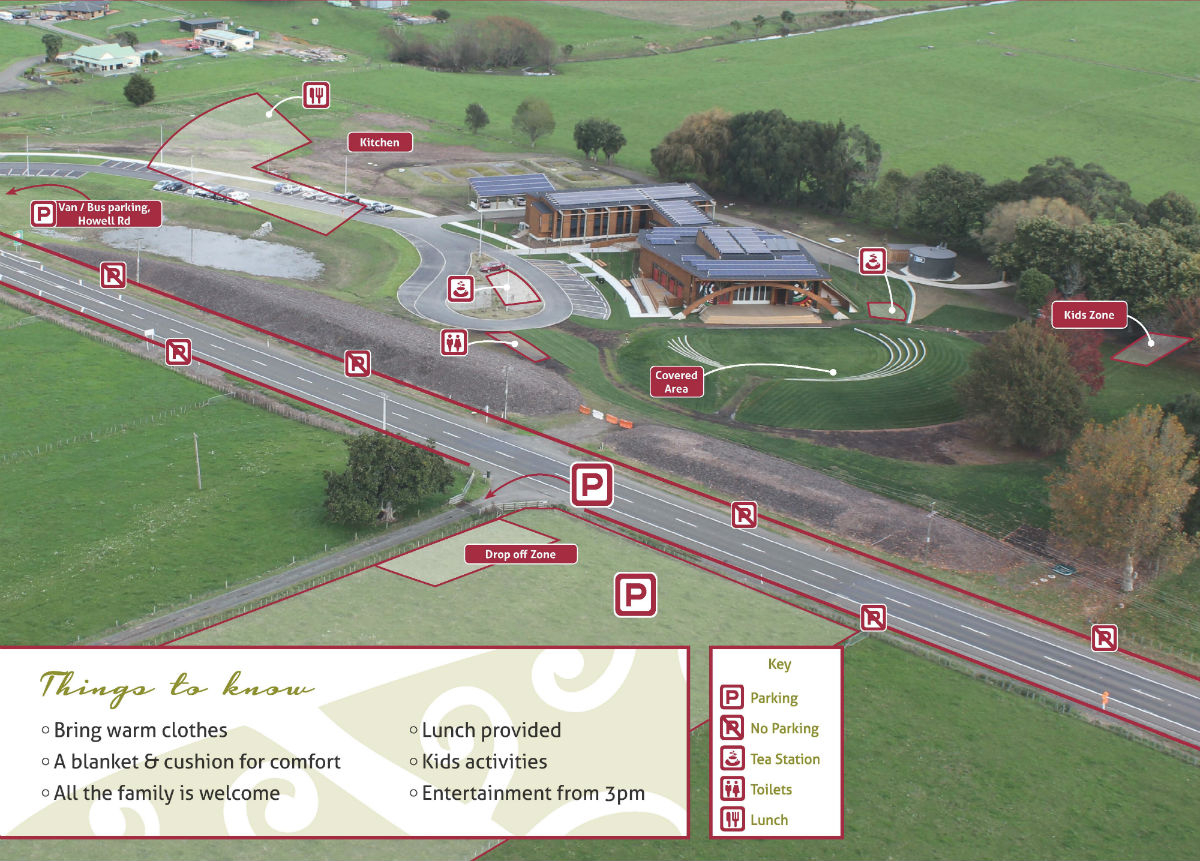 First Up – The Programme
Pōhiri will start at 9am sharp, so you should be parking your waka at around 8.15am.
The Formal part of day should begin around 11.30am, so straight after the hariru and quick reshuffle of the stage area; the Ministerial team will begin with the Crown Apology to the Iwi.
An important note! All seating (500) within the atea is for Kaumātua – we need to keep them warm. Listen out for the Haumaru that will be helping with any seating needs.
With 170 years of warfare and raupatu to get through the Acknowledgements and Apology itself will take some time, but will be an important opportunity to hear the history of Tūhoe and Te Urewera. Bring a Blanket!
By around 12.30pm, the Minister will be concluding; time for the Tūhoe response! Hmmm wonder what the answer will be…
Just time for some closing words and other things… then lunch! 1.30pm – lunch is served.
Together with some lite entertainment and some words from the floor we should be through by about 3pm.
And then the entertainment begins… we have the Laughing Samoans; the Royal Family is back; Three Houses Down is in for the first time; our favourites the Children of the Mist; Che Fu and the finale finish! Because Settlement Day – is Celebration Day!!!
Second Up – Where to Find Everything
Starting with us – you are heading to Te Uru Taumatua 12 Tūhoe St, Tāneatua. The day is all under cover – but will still pay to come dressed, for warmth.
The NZ Army is helping us all out on the day, with our traffic and dining needs. They are doing this so that you and the community can fully celebrate your Settlement Day. Show them your appreciation!
Third Up – Need to Knows
Parking
Parking is opposite the venue on Tūhoe St. Look out for the Army who are on parking duty. They have done the maths so will know how to get all of us in safely. (If you see Gerard Van Beek – say thank you for letting us use his paddocks!).
There is a drop off zone close by, pull into the parking area and the army will help you from there.
Buses and some Vans will be parking up Howell Rd, the first street on your left. This has been cordoned off especially for you.
whānau Day… SO
Settlement Day is a Tūhoe day (not a TUT day!) – so no bookings necessary whānau – it's your day. Your contribution is necessary to make the day a success. Your marae are making available accommodation for you and TUT is providing buses out in the regions. Need marae accommodation? We can help. Give us a call at the office ask for Rawinia (07) 312 9659.
If you are bringing your tamariki, be aware that it is a long day. We have created a kids zone to north-west of the stage area which you are free to use; they will need your constant watch. We have pitched in to make sure they have some healthy snacks for the day.
Remember, your new whare and the entire complex at Te Uru Taumatua is a smokefree, alcohol free and drug free site all day and everyday. We appreciate you setting an example and letting your whānau know also.
It's a long time from pōhiri to lunch – so a cup of tea and biscuits will be available throughout. No you do not need money, so you can leave the wallet at home. Note the Moumou Kai Café will be closed on the day.
If anything goes wrong… we have St Johns Ambulance; the Fire Service; the NZ Army; and Haumaru available to help you out.
Your Te Kura Whare building will be closed on the day. No worries, if you are wanting a visit while you are back, the whare will be open for your viewing 10am – 12pm Saturday, come on down.