Alerts and Important Information
the current conditions at lake waikaremoana
tuesday 28 February
The lake is currently 30% over Genesis's maximum operating range for the lake. Low provision made for forecasted Gabrielle and new weather patterns. Dump stations and other toilets still underwater and leaching. Desperate to get in and start to take care of these things...will be awhile.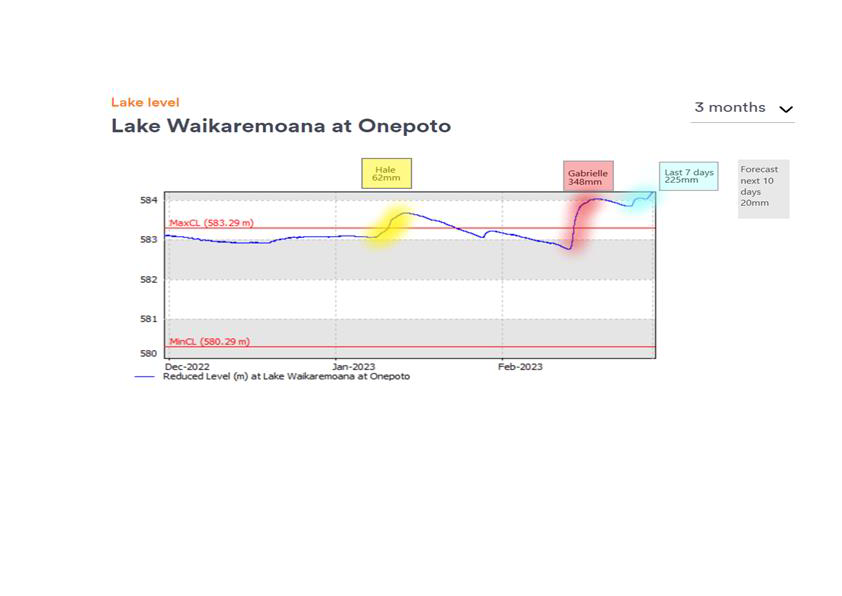 WAIkaremoana closed for the rest of the summer season
MOnday 27TH FEBRUARY 9:15AM
We have no choice but to close the Great Walk for the rest of the summer season. We can't start inspections or repairs while structures and tracks are still underwater, after a week long dry spell. We're frustrated that the time and investment that went in to repairs from Hydro management from Cyclone Hale have now been undone. Multiple road closures remain in place in the local area.
Email your cancellation request to bookings@doc.govt.nz to receive full refund.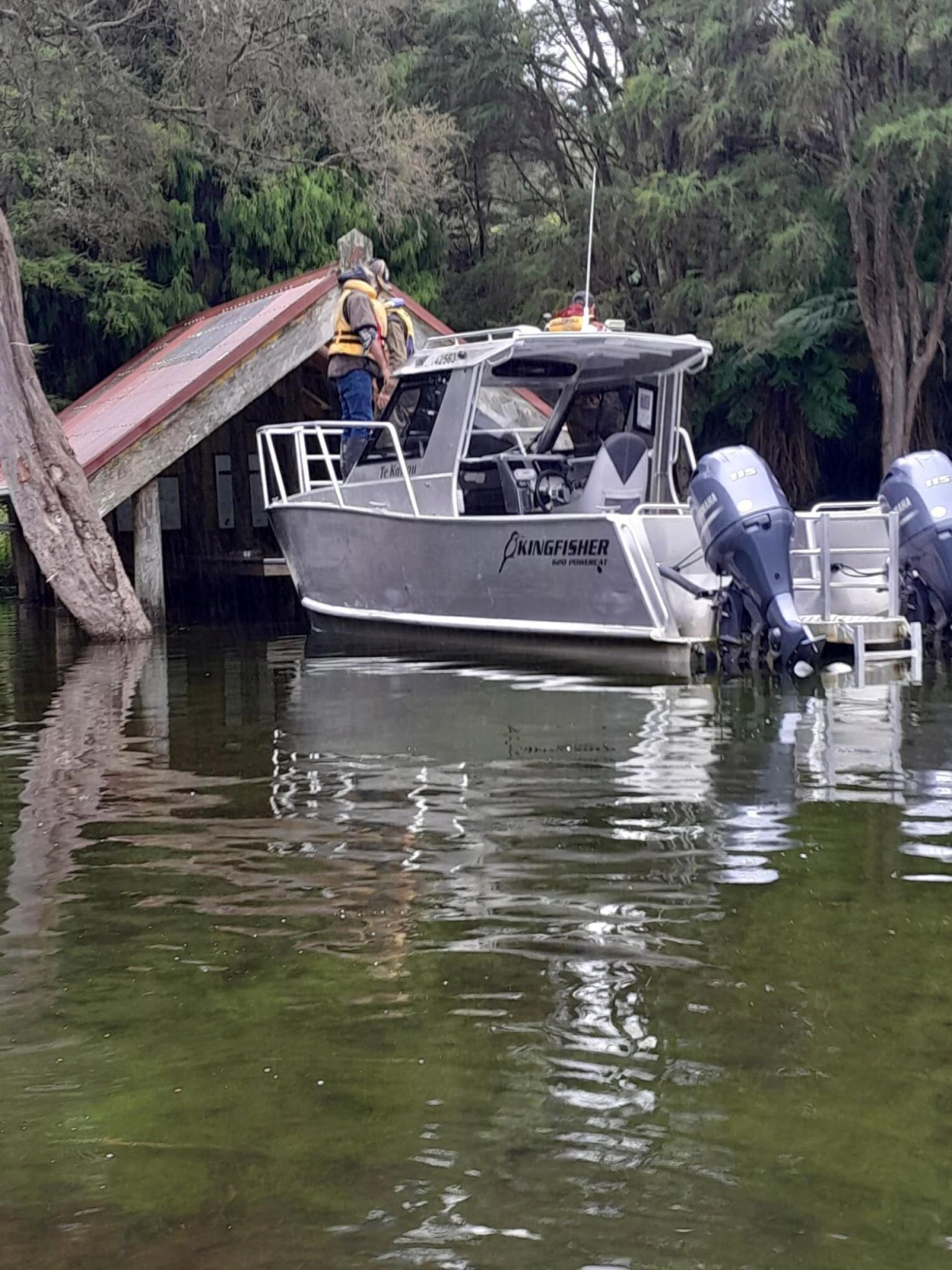 gabrielle temporary closure of great walk waikaremoana
sunday 12TH february 9:15aM
We are listening to Papatuanuku, and while we waited to see if Gabrielle might skirt around us, today we are pulling out manuhiri & kaimahi off the Great Walk in preparation for very high winds and rainfall of up to 350mm arriving in the next day or two. The Great Walk will remain closed from today through to next Sunday, 19th February allowing the team time to assess any potential damage, once Gabrielle passes through.
With Gabrielle's presence being felt throughout Aotearoa, and our boating and heli services grounded we want to do our bit by minimising travel in a roading slip-sensitive location and reducing the call on support services that will likely be stretched across the country this week.
Refunds for bookings will be processed, we do look forward to seeing you in the very, very near future.
Please:
👉🏽 If you're in Te Urewera, make your way home today while roads are open.
👉🏽 Great Walk bookings can be changed or refunded by logging into your online account.
👉🏽 For water taxi refunds or date changes we will contact you.
👉🏽 Stay off the lake, the high winds make this unsafe, our boats are dry-docked and will not be able to get to you.
We are keeping connected:
We are connected with Bay of Plenty and Hawkes Bay Emergency Management teams which includes their flood control and watch teams. This is helping to customise national data to local conditions. We are worried that Genesis is retaining too much water ahead of the rainfall coming our way and are asking that they reconsider that position.
That's all from us for now ⚠️Kia haumaru te noho, stay home, be safe...

Waihirere bluff
thursday 24th NOVEMBER AT 14:48PM
A tree has fallen across the road at the Waihirere Bluff. The road has been reopend. Approach with caution.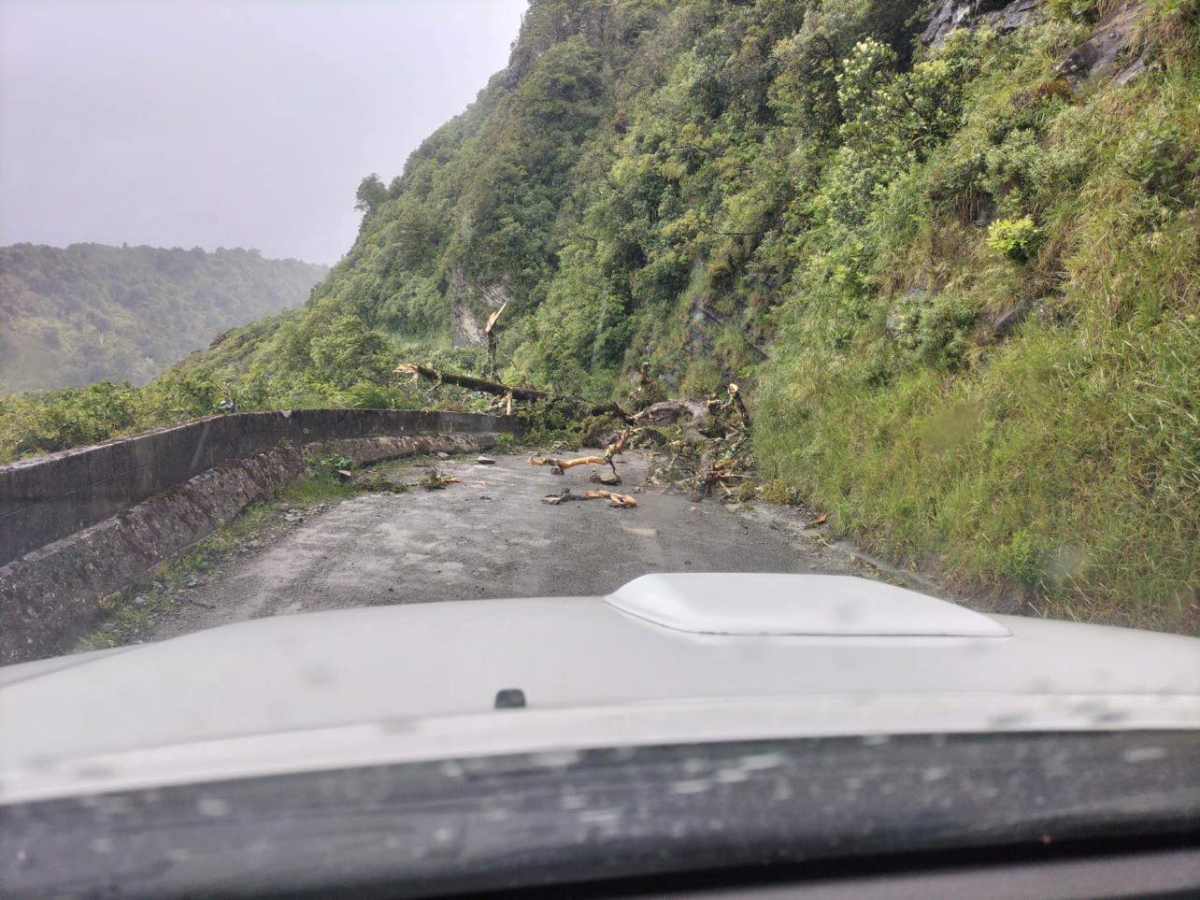 Te wairoa (rogers) bridge
Friday 18th, november at 16:30PM
Repairs to the foundations of the Te Wairoa (Rogers) bridge have been completed. This bridge is now safe for use.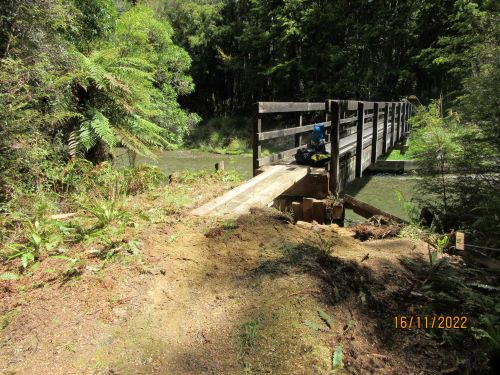 ready to start hut removal
FRIDAY 14TH OCTOBER, 8.53pM
From now expect huts to be progressively decommisioned. If you are headed out please plan your stay as if the shelters are no longer there. Meanwhile, helicopter sites are still operating and the Waikaremoana water taxi service is starting soon. Hut clearings may provide a good place for camping. Be safe. Enjoy summer in Te Urewera.
special purpose road, mokau
fridaY 14TH OCTOBER, 12:47PM
Road has been open to one lane for now. Caution is advised!
SHORT WALKS CLOSED
Ngamoko Track is closed due to the track subsidence
ROSIE BAY CAMPSITE TEMPORARILY CLOSED
Rosie Bay Campsite is underwater as lake levels remain high. Consider staying at Mokau, Taita a Makoro or Orangihikoia instead.
---
hunting in te urewera now open
You are now able to apply for a permit to hunt in Te Urewera.
Areas have been allocated on the Te Urewera map, please familiarise yourself with the blocks that have permitted access to public.
Click here to apply for a permit.
Click here to see the Te Urewera Map
Click here for hunting with dogs.
---
FIREWOOD USE ON THE WAIKAREMOANA GREAT WALK

---
TREATING TE UREWERA WITH KINDNESS
SAFE AND RESPONSIBLE HUNTING IN TE UREWERA
SAFETY IN TE UREWERA
Hunters wishing to use a firearm in Te Urewera must abide by the conditions of the Arms Act 1983. See Safety in Te Urewera for specific Firearm Safety information.
PERMISSION FOR hunting in Te Urewera
Nā kawa that are to be followed in Te Urewera are detailed in
hunting permits
.
Your key responsibilities are summarised below
:
Know where hunting is permitted and respect no hunting zones
Find out if the area you plan to hunt in has any special conditions which you need to support
Seek out local knowledge that might help with safety issues
Always carry your permit with you while you are in Te Urewera
PERMISSION FOR pigdog HUNTING IN TE UREWERA
Permission to hunt with pigdogs comes with additional kawa and responsibilities which are also detailed in the pigdog hunting permits. Kiwi Aversion Training happens in Te Urewera every year for hunters with pigdogs.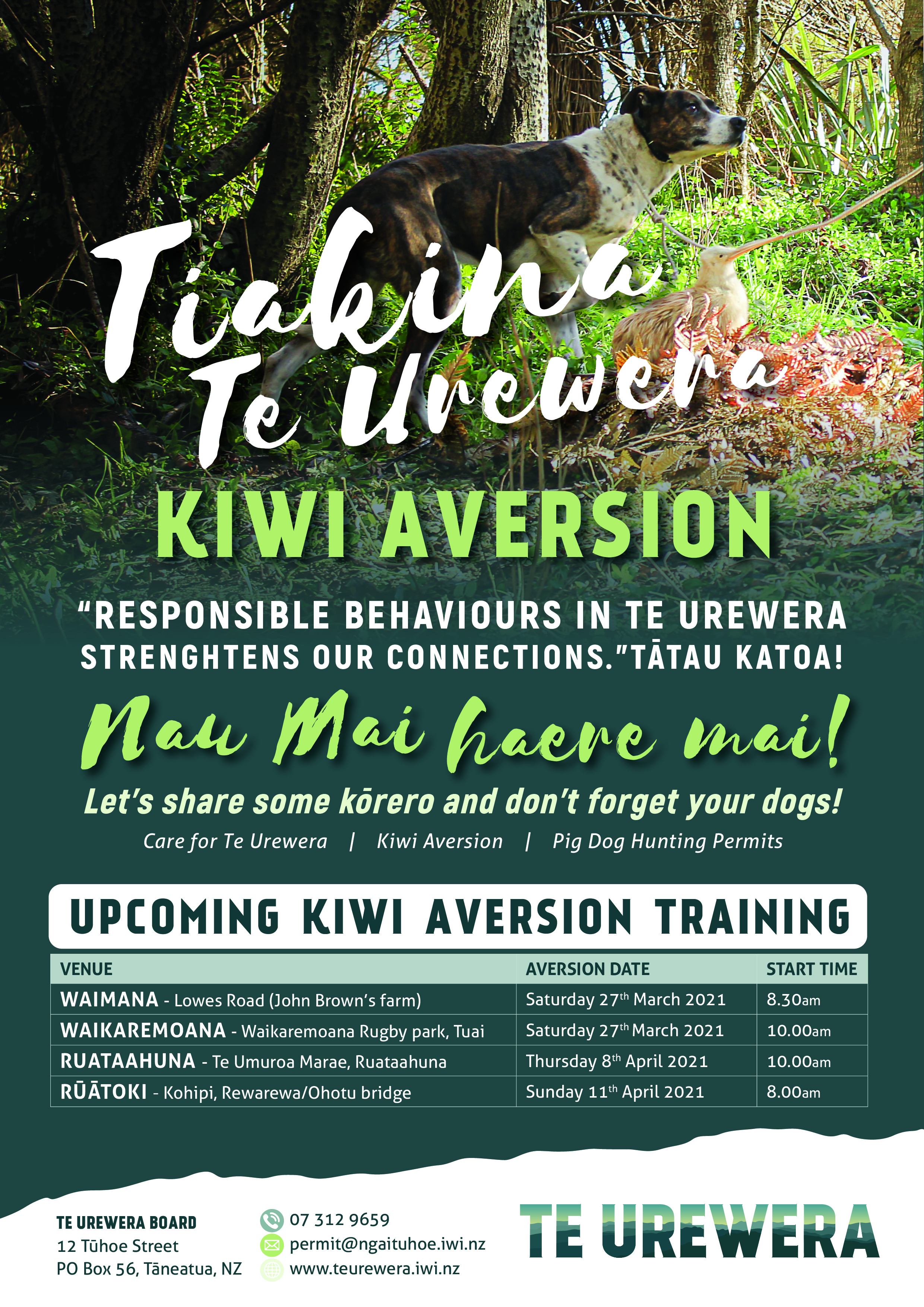 HUNTING AROUND LAKE WAIKAREMOANA
There must be no discharge of a firearm within 500 metres of huts, tracks, campsites, road ends or any other public place in a manner that endangers property or endangers, frightens or annoys people.
There must be no discharge or loading of a firearm or other weapon within 500 metres either side of the Lake Waikaremoana Great Walk.
Spotlighting is prohibited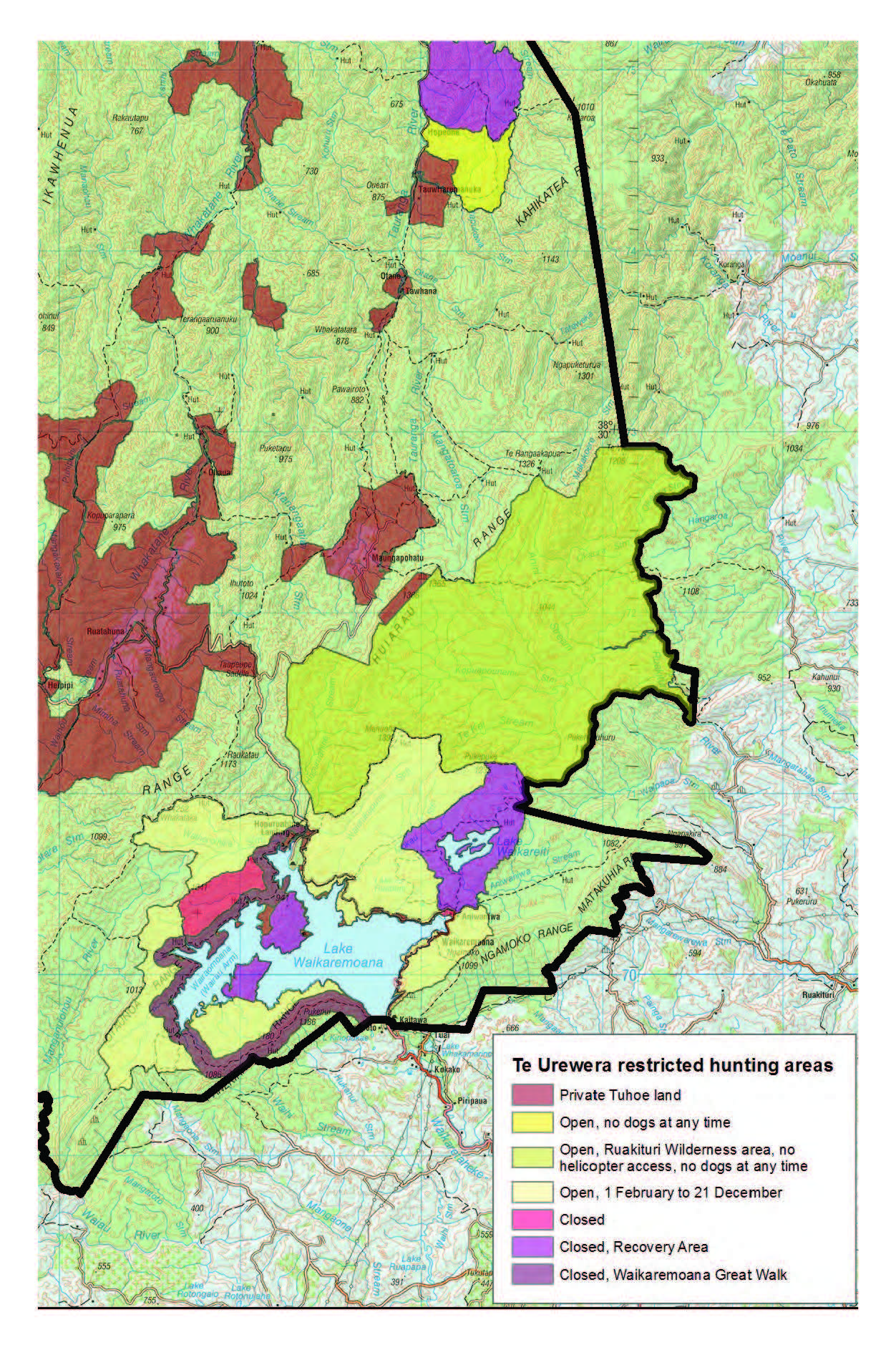 ---
HELI-operators approved to work within te urewera
Below are the approved hunting heli-operators working safely with Tūhoe in Te Urewera. If you see any other operators in Te Urewera, they shouldn't be there. Let us know at korero@ngaituhoe.iwi.nz

Heli-Resources
Website : heliresources.co.nz
Email : info@heliresources.co.nz
Phone : (07) 366 5267
Derek : 021 943 641
Tony : 021 784 529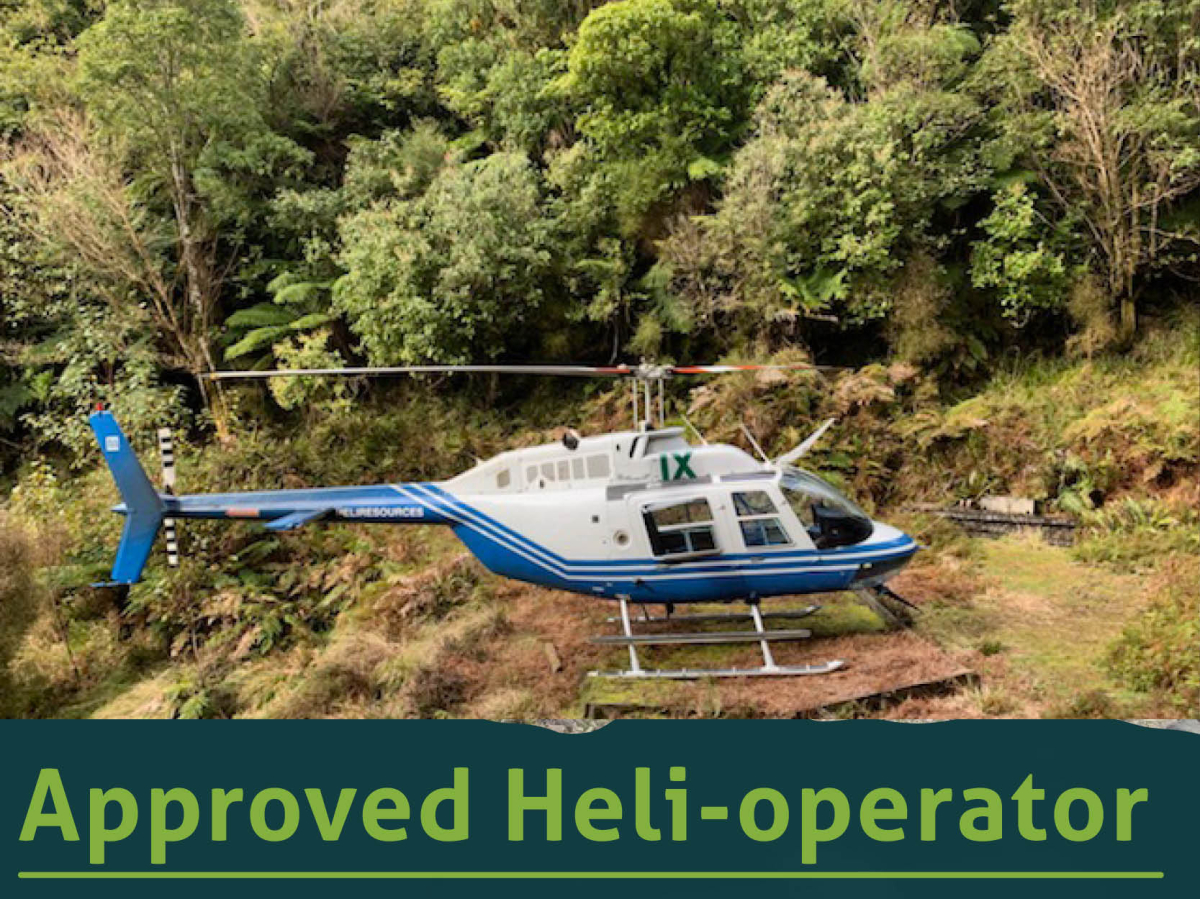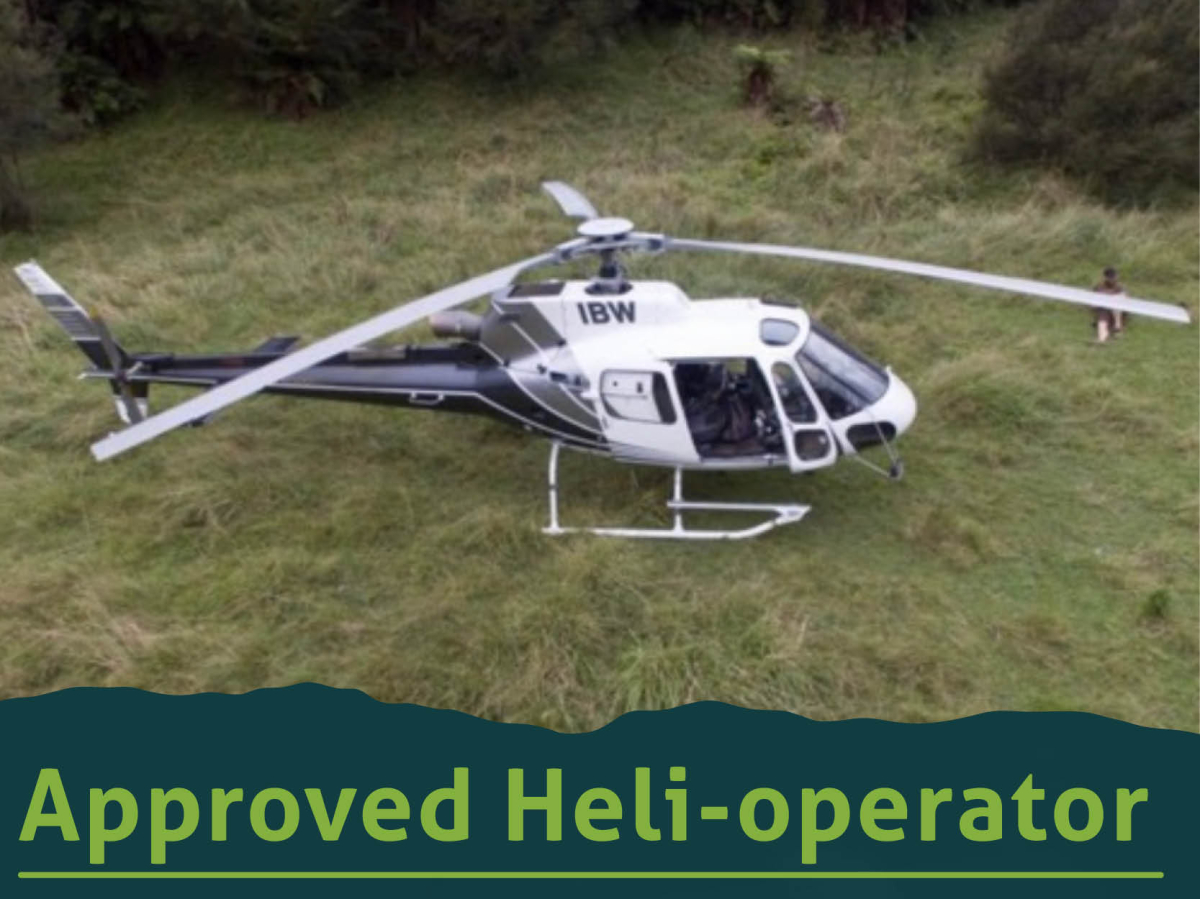 Heli Hire
Website: helihire.co.nz
Phone: 0800 HELI HIRE
Cell Phone: 027 494 7214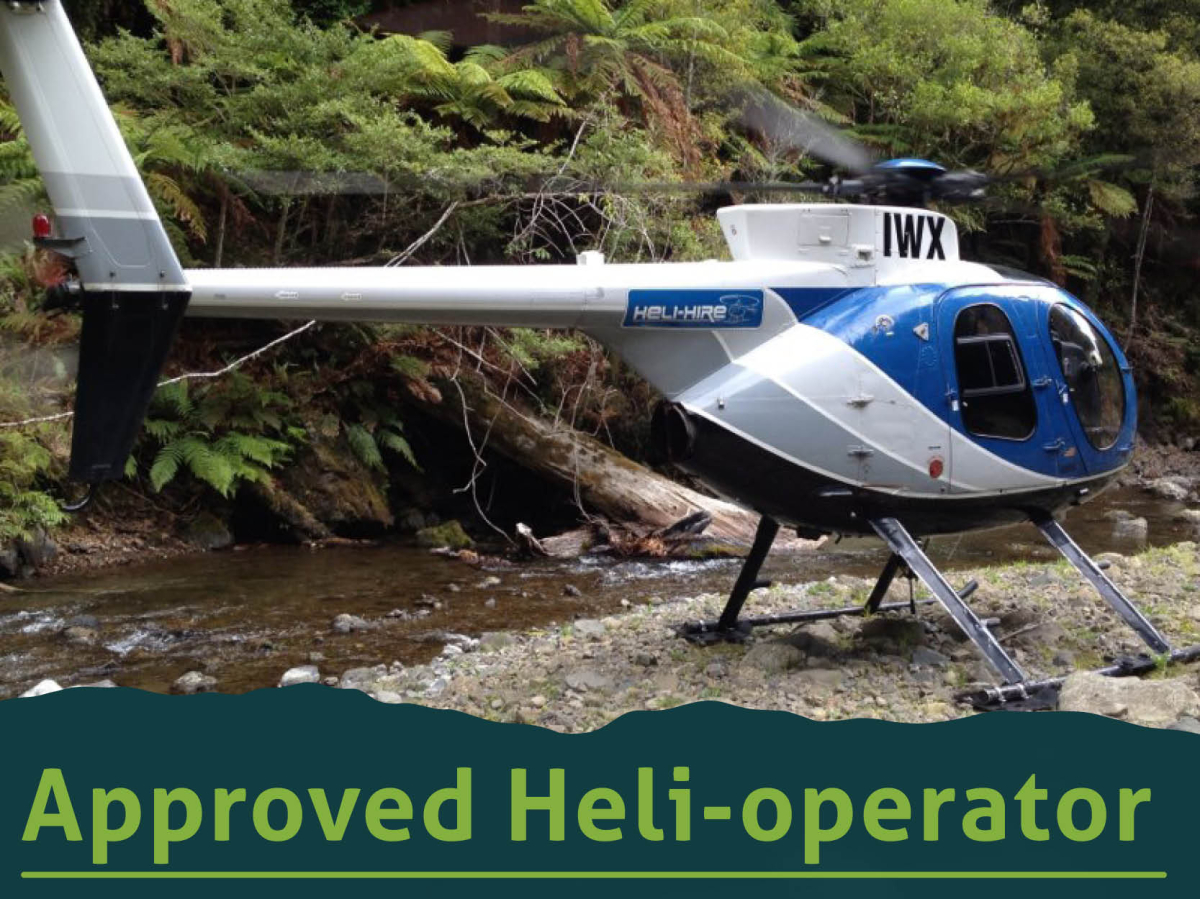 ---

LAKE WAIKAREMOANA GREAT WALK WATER TAXI
Tūhoe offers a Water Taxi service to and from each end of the Great Walk, and to individual huts and campsites around the lake, out of Te Kura Whenua (Te Urewera Visitor Centre, Lake Waikaremoana).
For full information on routes and prices CLICK HERE
We want to do our best to provide a great experience for manuhiri (our guests) in Te Urewera. Since 2018 when a previous water taxi service exited abruptly leaving visitors stranded, Tūhoe has provided a taxi as a service to manuhiri to allow full enjoyment of the Great Walk.
We use the same service boats that are also used for operational and conservation work around the lake, skippered by our Tūhoe kaimahi (workers) who are intimately involved in the day to day care of Te Urewera. The fees cover the service's costs and with any surplus going towards our conservation efforts. Because these are working boats, the number of trips we can make per day is strictly limited and we encourage you to book early to enjoy a hassle free visit to Waikaremoana!