Welcome to the TūHOE

blog
Te Urewera Search and Rescue
29 November 2016
Search and Rescue (SAR) New Zealand recently invited volunteers from Te Waimana Kaaku Tribal Authority and Te Uru Taumatua to take part in a local SAR training.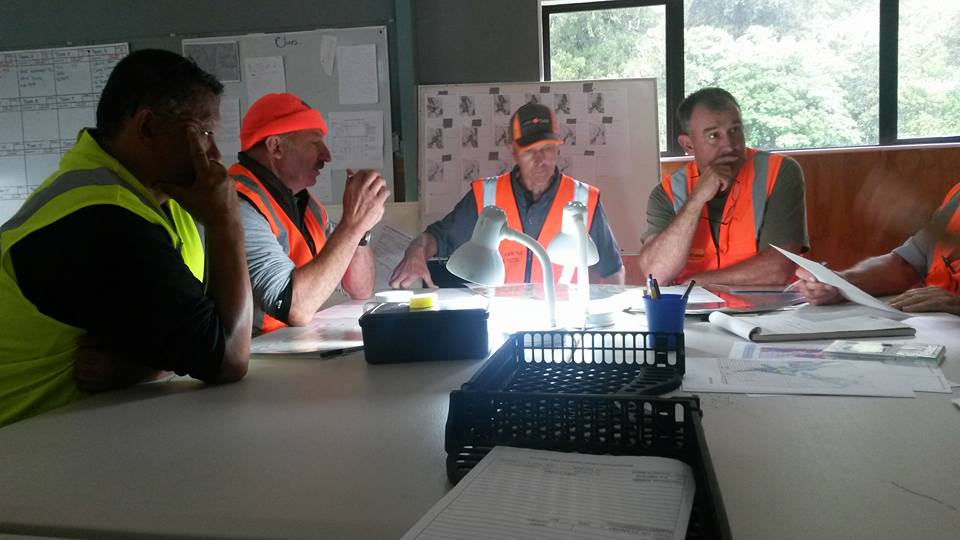 Based at the Lions Hut in Waimana, SAR experts took Tūhoe volunteers through a simulated exercise experience to train them up on the skills, knowledge and planning that goes on behind the scenes in a Search and Rescue operation.
Te Waimana Kaaku Biodiversity Manager Tom Brown said the SAR exercise scenario was the rescue of two internationals lost in the Te Urewera. The lost party had left messages, one on their car, and another nailed to a tree, but neither of the messages could be understood as they were in French. Brown, said that the scenarios presented real-life issues around communications. Search and Rescue have identified the need for specialist technology, that allows for cellphone reception to increase their access to secondary support options - such as translators.
Ōnukurani kaimahi and Waimana local, Wi Mason, was also involved in the search.
"On the first night we didn't finish searching until 2am. We were tracking their footprints and looking for other signs of movement such as littered orange peel and logs that had been moved off the track. It was a really helpful exercise, getting to know how a SAR operation works." Wi said.
Ōnukurani Project Analyst, Moana Andrew said they were given the opportunity to observe and participate in specific skills such as modern search techniques, tracking, manning the radios, and participating in problem solving and decision making. "The highlight of the exercise was the lesson on character profiling lost parties and their behaviours in order to translate this information to map coordinates." Moana said she gained new insight into the SARS operations and the need for more volunteers to assist in SAR operations.
Check out how you can become a volunteer of Search and Rescue New Zealand here.