Tuhoe puts Urewera hunters' permits on hold
29 October 2014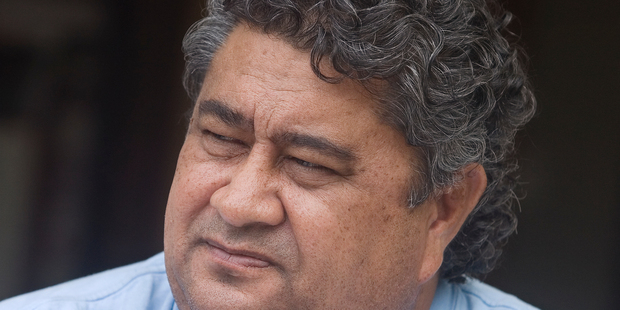 Tuhoe has clarified claims hunters with Department of Conservation-issued permits have been "banished" from the Urewera Ranges.
Recent news reports claimed hunters had been kicked out of the ranges by Tuhoe.
The iwi now administers the area through the Te Uruwera Board, a Crown-Tuhoe partnership created after the Te Uruwera Act 2014 came into force in September.
The Ureweras' status as a national park has been rescinded.
Yesterday Te Urewera Board chief Tamati Kruger said although permits were on hold, hunters were not banned from the ranges.
"We have made it clear in our legislation that there will be no new permits issued, but all existing permits remain valid. All the is doing is asking hunters not to utilise their permits until our two-month review is completed."
"We are giving discretionary rights to hunters. There is an attitude of collaboration.
It has nothing to do with banishment and eviction."
The , which is one-month-old, had a lot of work to do and had only had one meeting, Mr Kruger said.
"Te Urewera Board has to make its own management plan that is not a copy and paste of the DOC plan. This is our most important work. No decisions have been made."
Mr Kruger said the needed to consult with the various groups and organisations who had interests in the Urewera Ranges.
"The has published that it will consult with clubs and organisations that have had a long term relationship with the ."
Iwi spokesman for the National Deer Stalking Association and member of the Game Animal Council Alec McIver said Tuhoe had worked closely with stake holders and there was no need for hunters to be concerned.
"The New Zealand Deer Association was involved in the process from the start. Tuhoe have set a national precedent for working closely with stakeholders and took the initiative of saying they would never stop public access.
"There are no concerns for hunters at all, and no need for them to be worried, but just to be patient," he said.
Local hunter Brook Slingsby said the Ureweras were a hot-spot for hunting, but information around the change had not been made readily accessible to hunters.
"Nothing is enforced if you get caught without a permit on DOC land, generally, so a lot of people don't bother applying for permits. If you went about it the right way you would find out about the changes, but there are a few rumours floating around."
Hunters probably would not mind paying for permits if the money went back into the health of the ranges, Mr Slingsby said.
For more information on hunting permits in the Urewera Ranges, visit www.ngaituhoe.iwi.nz/te-urewera.