Closing In
20 October 2017
There are few places in New Zealand where you'd be this excited to get out of the rain. At Ruatāhuna, roofs are going on and walls are closing in allowing the team to work undercover inside.
This image shows the Tribal Office building in the foreground, store and café building tucked behind and chalets in the distance.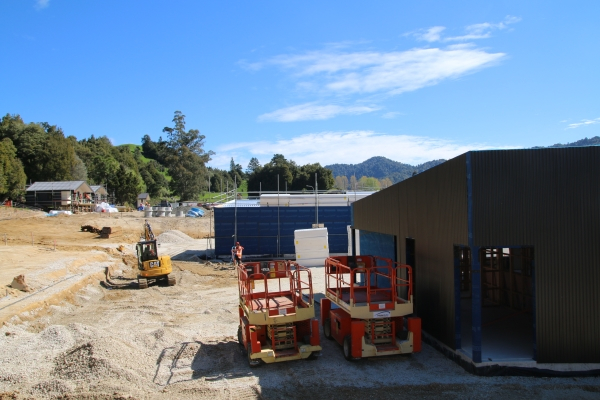 The chalet buildings are closing in nicely, with durable and cost-effective corrugated metal cloaking the roof and walls. The dark grey colour on the sides, back and roof helps the chalets to blend in with the bush.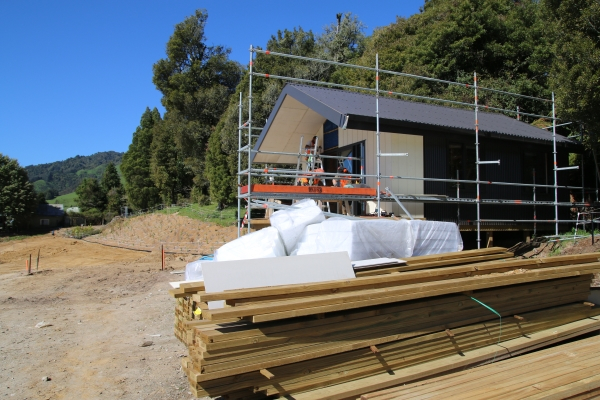 For contrast, the front of the buildings will be painted another colour which is yet to be revealed!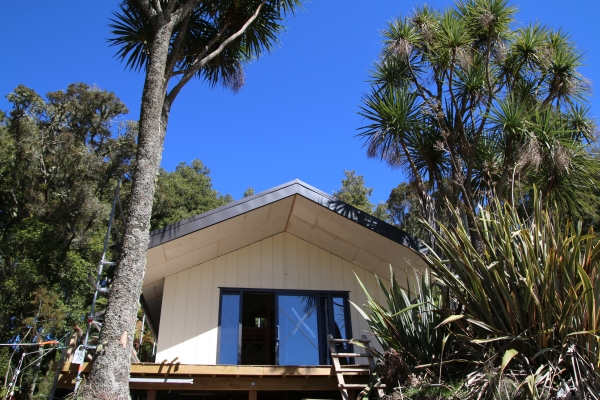 All of the buildings are protected by Proclima wall and roof underlay which allows the buildings to breathe and remain dry. Behind the wall cladding, this extra barrier keeps rain and water from outside, out – while still allowing moisture from inside to escape.
Timber battens between the underlay and metal cladding allow any moisture to run off the underlay and out the bottom of the wall.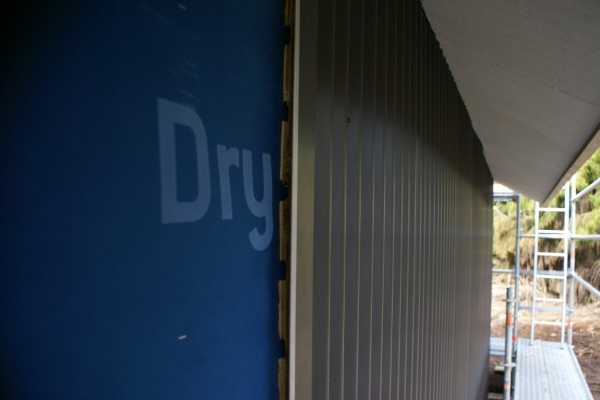 This keeps the buildings free from dampness which isn't good for the buildings or those who occupy them. Dampness can lead to respiratory concerns like asthma, or make life uncomfortable for those who already have it.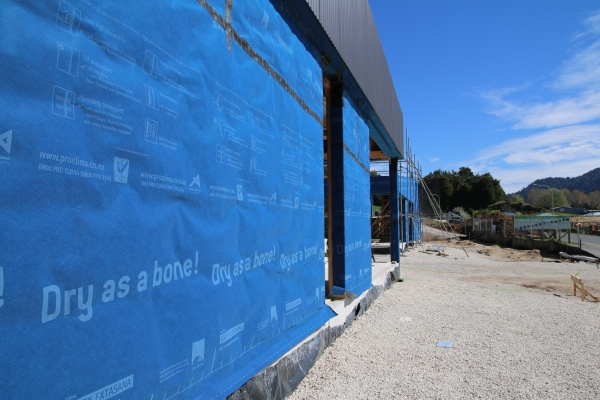 One of the great things is that with the buildings wrapped up, you can start to see views in the spaces that remain for windows and doors. Here's a sneak peak of the view from what will be the office for Tūhoe Manawarū Tribal Authority.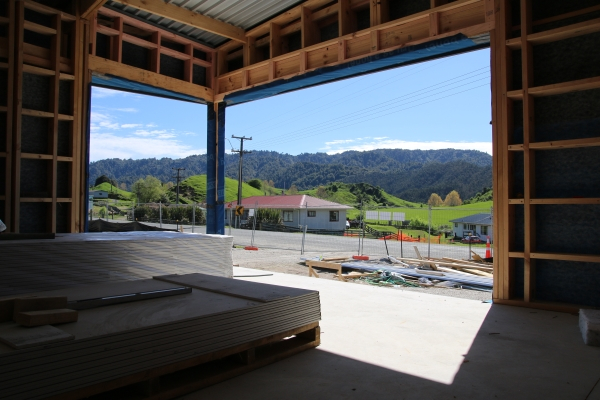 In the next post, we'll be looking at what makes the roofs of these buildings special.
If you have any questions, make sure to ask them in the comments!