Setting a Solid Foundation
14 July 2017
In preparation for the pouring of foundations, a lot of work has been put in by our local team; Saul, Moata, Darryl, Poutewha, Hone, Bonnie, Graham and the team from GRB Construction.
Over the past couple of weeks, Firth has delivered concrete to site for foundations and floor slabs under the Tribal Office, Store and Café buildings at Te Tii. The two and a half hour trip to Ruatāhuna from Rotorua took ALL of Firth's local trucks out of their usual circulation.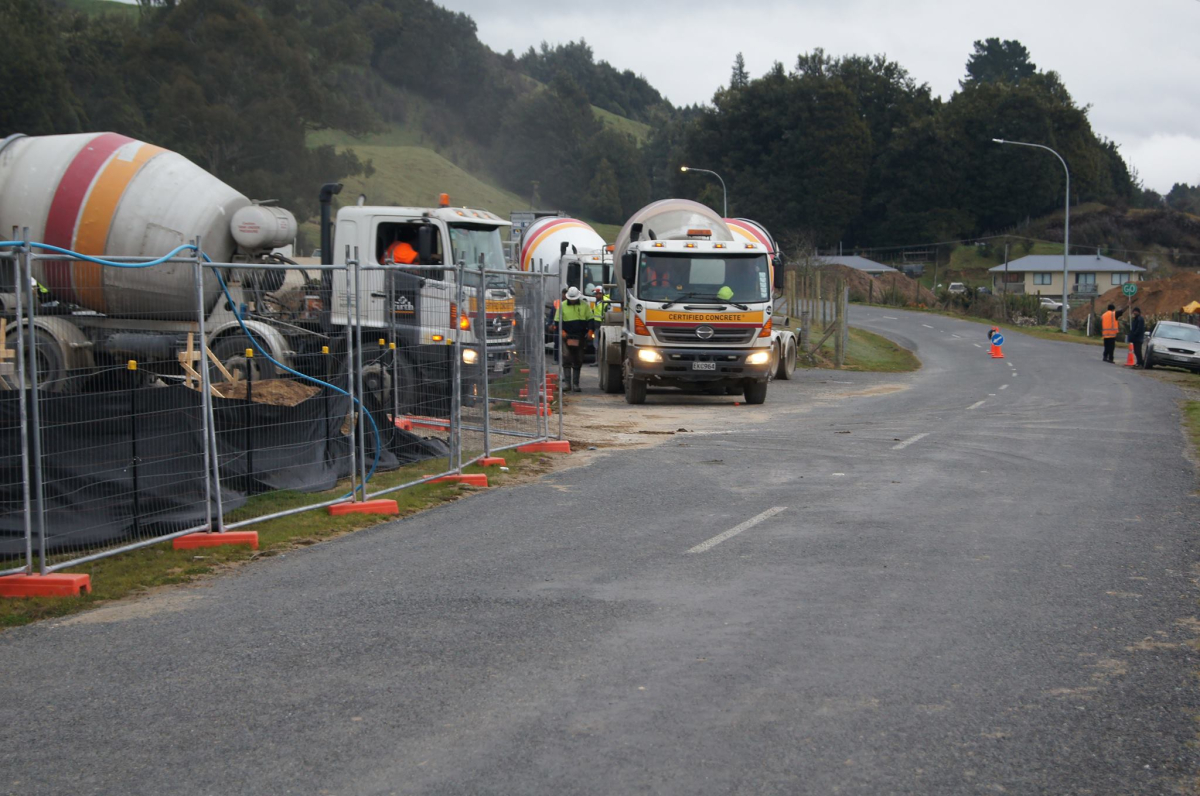 To pull off this event without hiccups has taken a significant amount of coordination, but the impact of reaching this milestone is worth it.
"The foundation is a big deal for us, it reflects the community's aspirations for change and the change has to begin from the ground up. More importantly, seeing the work commence signals that we are no longer just talking - this is going to happen."
Iharaira (Max) Temara - Tūhoe Manawarū Tribal General Manager.
The community is making the most of every opportunity with the build taking place in the centre of the village. The senior math class from Te Wharekura o Huiarau came out of the classroom to exercise their area and volume skills with our team. They worked out how much concrete it would take to finish one of the floors and how many trucks would be needed to deliver it.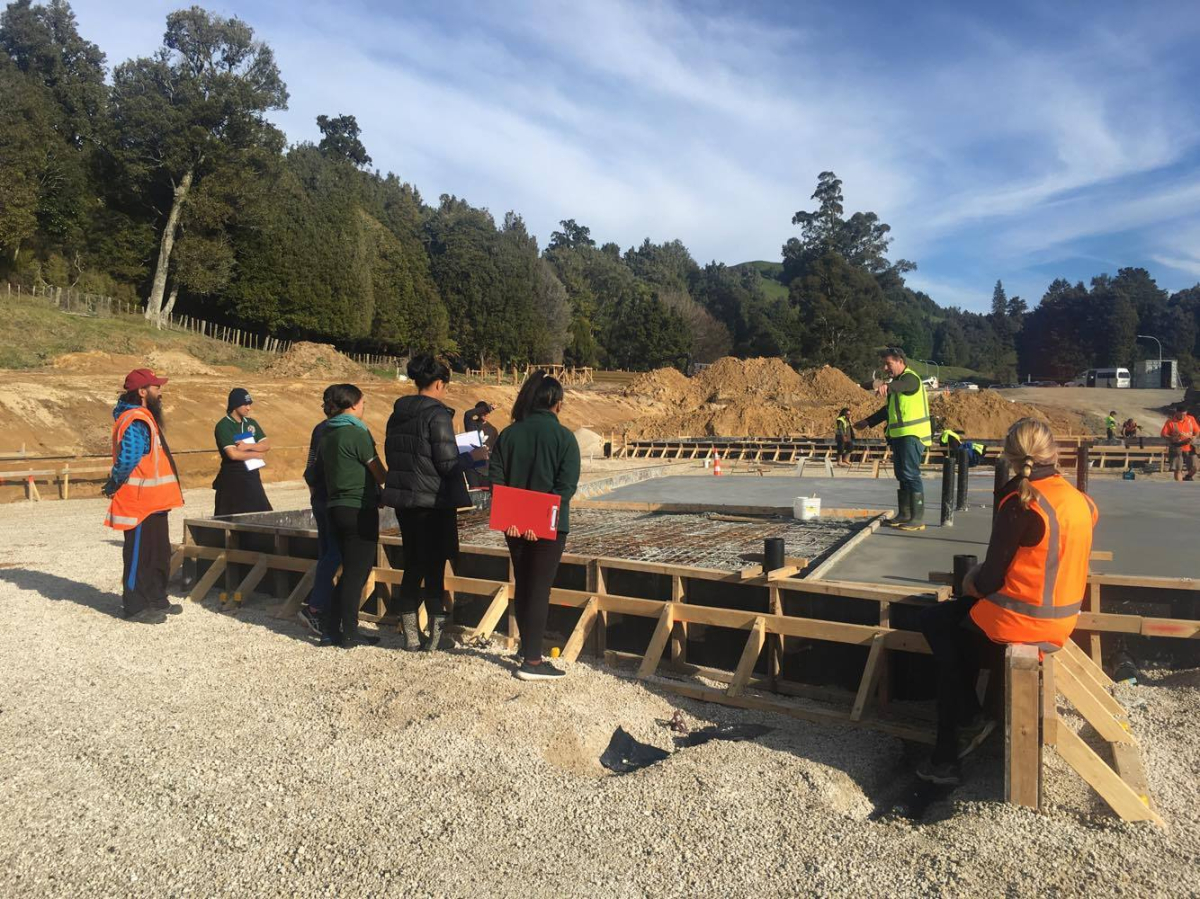 Ruatāhuna tamariki came down to place their hands in the concrete as it dried. Their handprints won't be visible once the carpet is down, but the mark they've made will be captured for all time.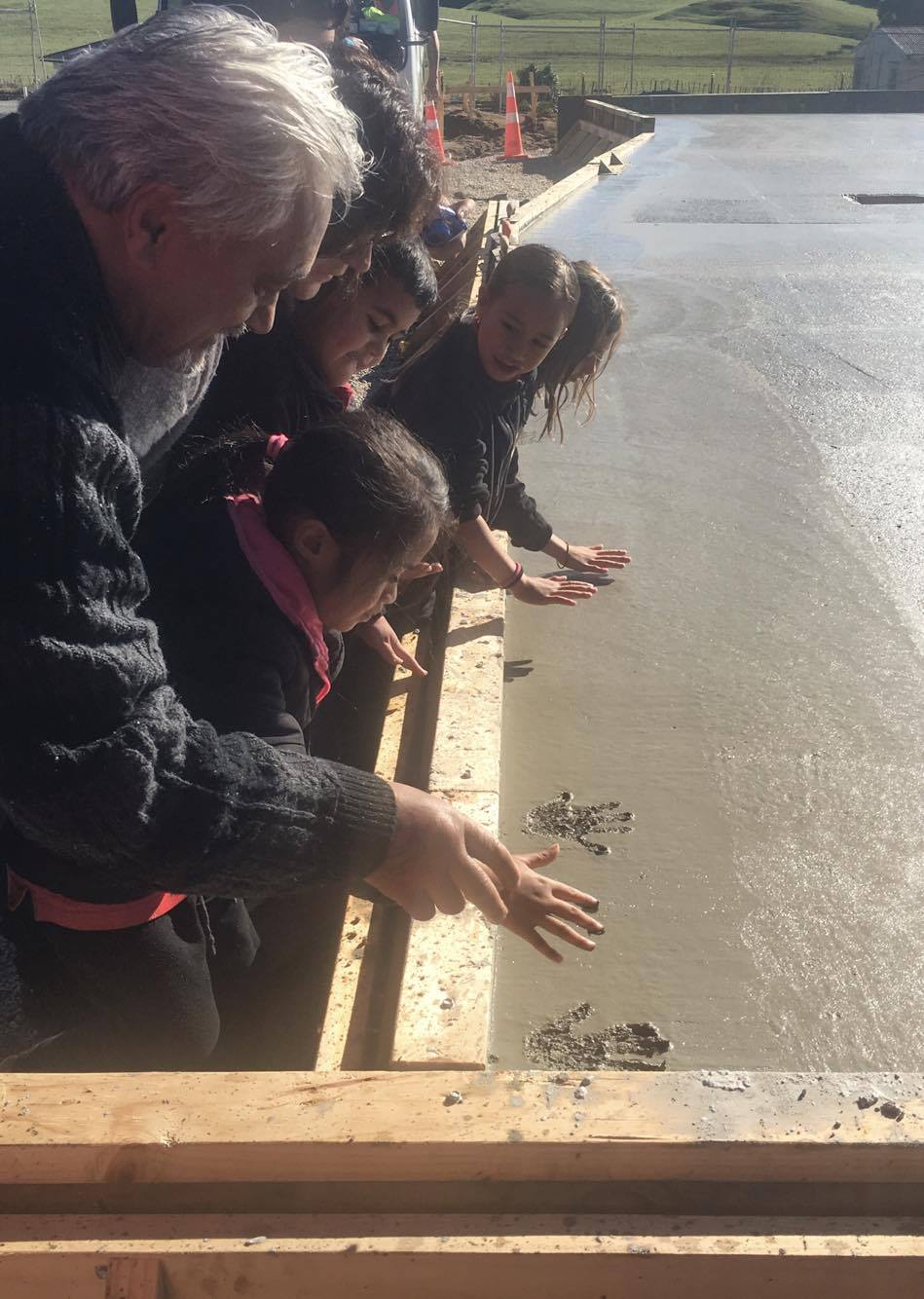 Firth and Tūhoe first made their mark together on the build of Te Kura Whare. Tūhoe use Firth because they are willing to prove why their product is the best option for the environment. They source their materials from within New Zealand wherever possible and don't allow harmful ingredients within their mix. This is important given that concrete often comes into contact with the whenua.
Because Tūhoe demand the best products for the environment, the butterfly effect on New Zealand's construction industry is huge. Firth's Bernice Cumming tells us;
"The influence of the project going ahead in Ruatāhuna is important. Some of Firth's regional plants still use imported cement because of the amount of building going on in Auckland, Wellington, Christchurch and Tauranga which is sucking the local cement supply from the country. Now, because of the Ruatāhuna project and the frequency of Tūhoe projects requiring this sustainable focus, the Rotorua and Whakatane plants have changed their mix to reflect this."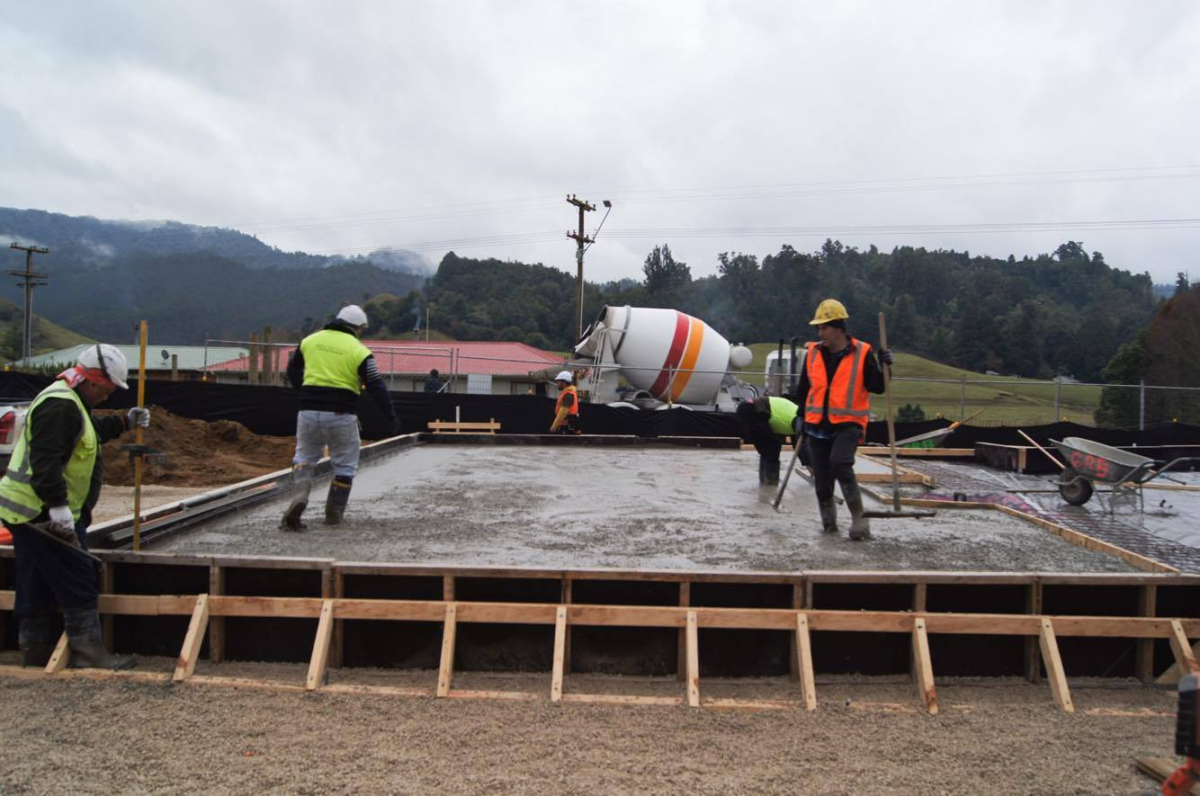 The locally sourced cement she's talking about comes from Golden Bay Cement – they're the only cement company who use entirely New Zealand sourced ingredients. In addition to this, they're currently planning a new fuel mix including shredded tyres to reduce their reliance on coal in their manufacturing facility.
Around New Zealand, around five million tyres go to waste every year. The piles stack up and contaminants are picked up in the water as they deteriorate. The contaminants make their way to aquifers, rivers and lakes and make life difficult for ika. By introducing shredded tyres to their fuel mix, Golden Bay Cement will not only be helping the contaminant issue, they'll also be reducing their carbon emissions by 13,000 tonnes; the equivalent of around 6,000 cars!
When setting a solid foundation, it's important how you go about it and what materials you choose to connect with the whenua.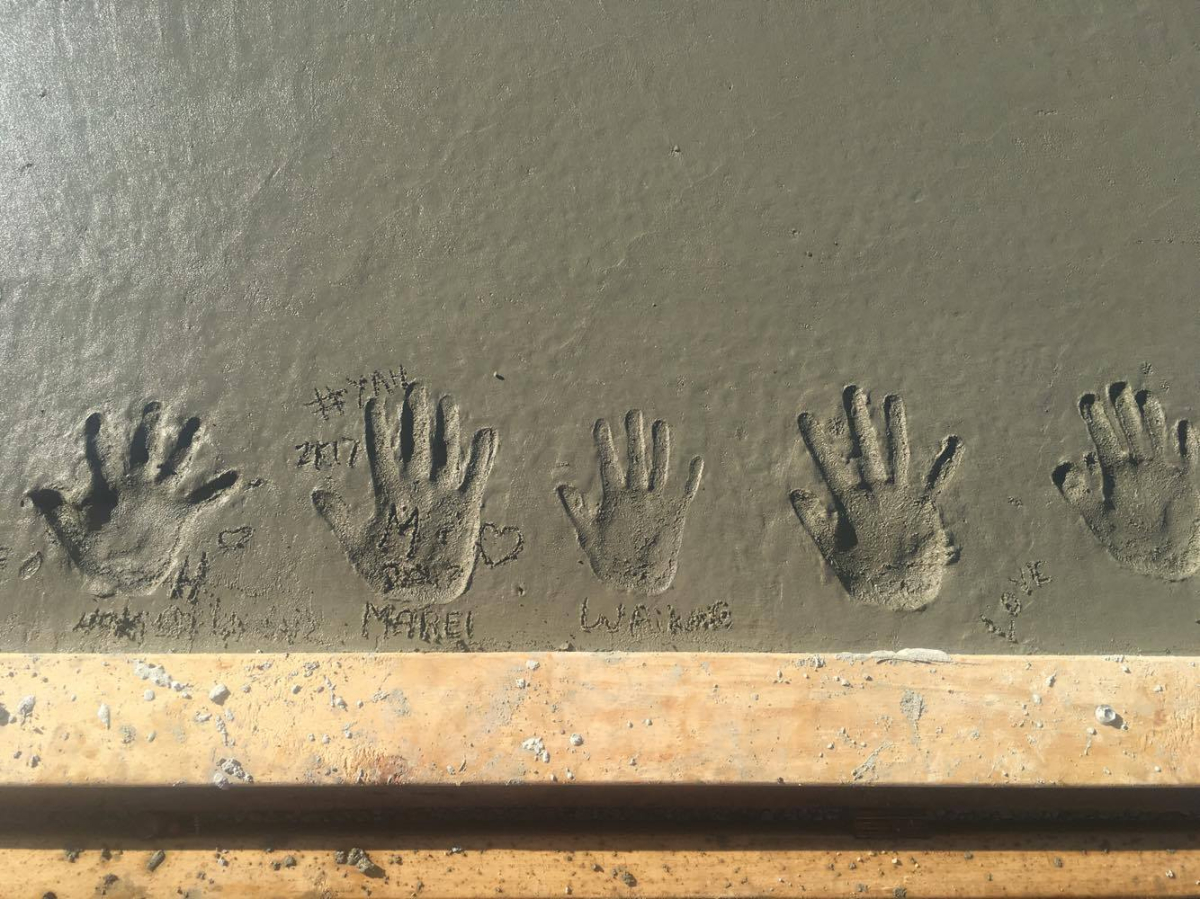 Our foundations bind us to Te Urewera, to a proud past and to a bright future forever Te Kohanga o Tūhoe.