A New Year at Te Tii
12 January 2018
What an incredible year it has been at Te Tii in Ruatāhuna. Six out of seven buildings are well on their way to being complete; the seventh being the public laundry and wharepaku building which can only start once the fuel tank is in the ground! A total of 20 dedicated and talented local residents have contributed to where we've gotten to on site and local marae have hosted those travelling in from out of town.
There are only three months until the doors open to this exciting new facility. Inside, the focus is finishing off internal construction work and setting up the various businesses. Outside, the focus is shaping new landscape, planting, installing the wastewater treatment system, fuel station, roading and solar panels.
Below is a view from Ruatāhuna Road showing the two main buildings which are connected by a pre-fabricated timber canopy: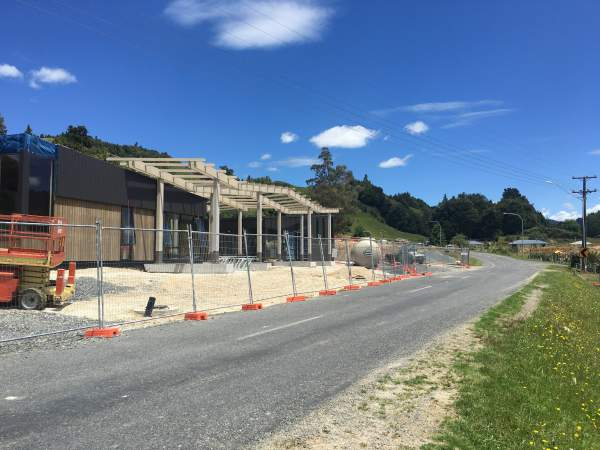 The canopy will create a covered courtyard between the two buildings, providing a place for people to meet and spend sheltered time outdoors;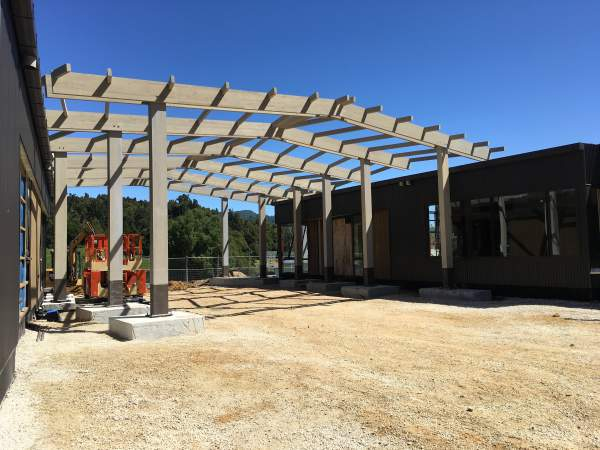 Native planting and maintenance continues wherever our team can access an area that needs planting;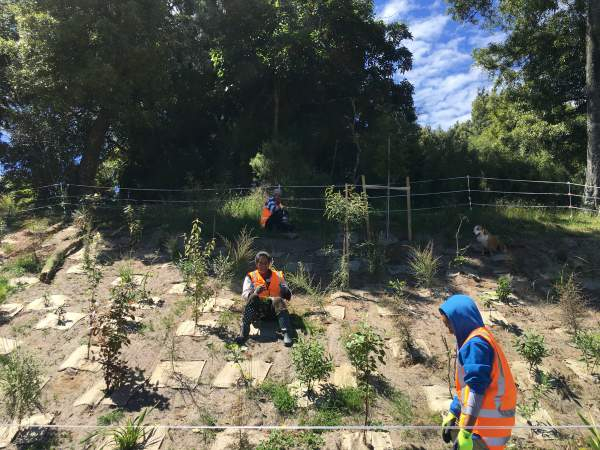 The café area is coming along, with some wall linings still to install;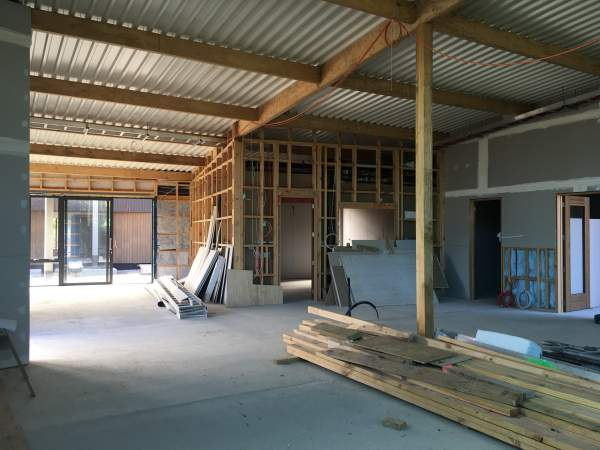 There will be a great outlook from the café through large windows;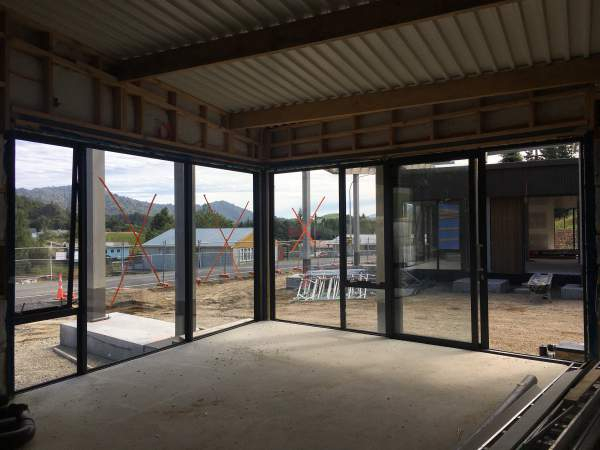 The general store has plenty of space to stock what locals and visitors need;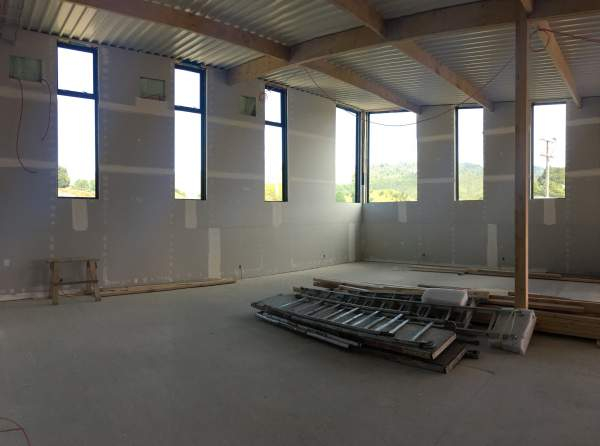 As does the rural store;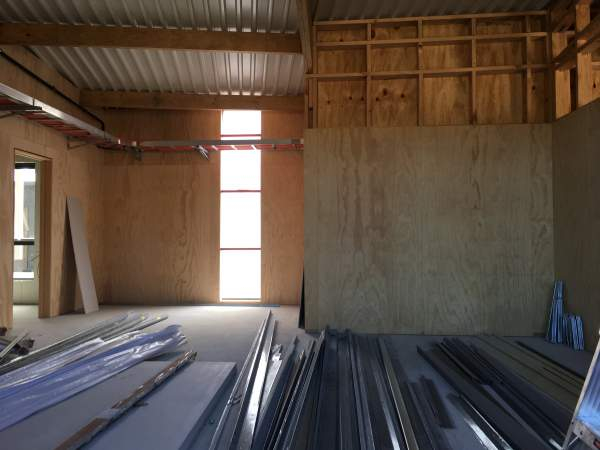 The Tribal Office is ready for a ceiling, paint and flooring;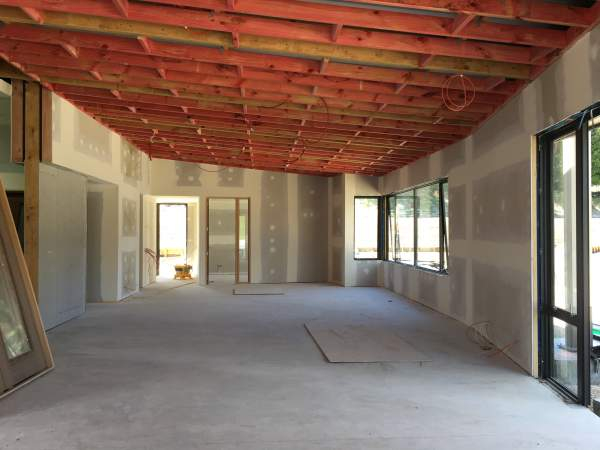 As is the case for the room and meeting rooms;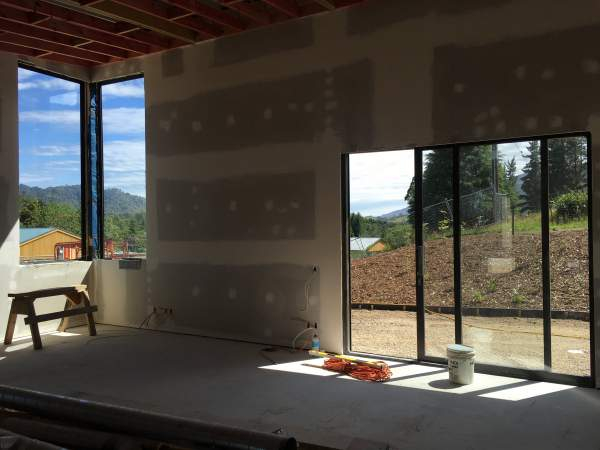 The chalets are the furthest along; with some painting, floor covering, and kitchen and bathroom equipment to install;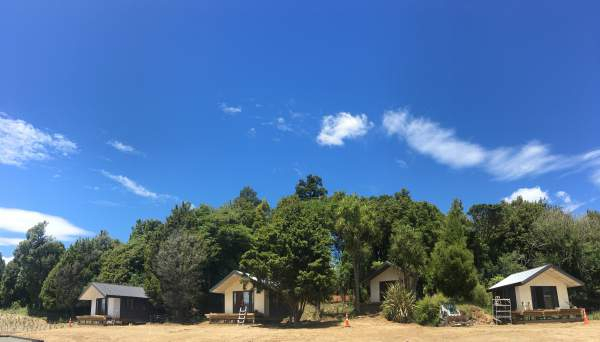 Once the water from the recent storm is pumped out of this hole…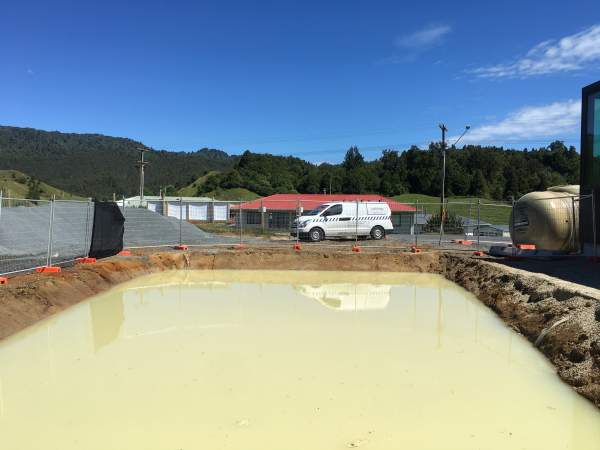 The fuel tank will be installed;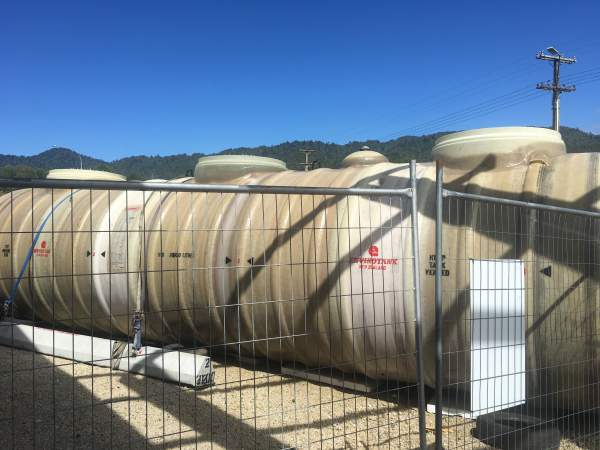 It's going to be an awesome three months of construction, followed by an exciting year as Te Tii becomes operational. We look forward to sharing it with you!