Moving the Earth
7 May 2017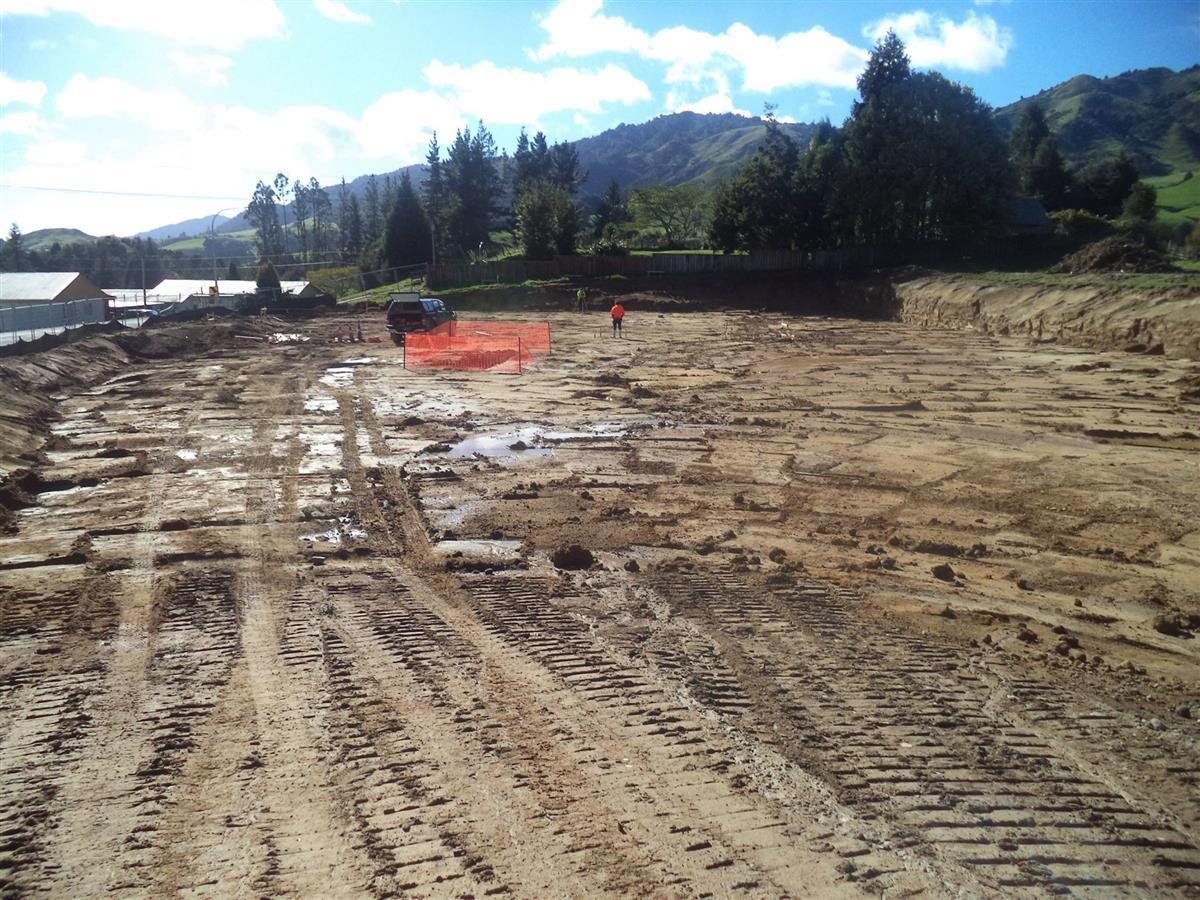 The team is moving roughly 500 trucks of soil from Te Tii across the road to create an improved ground layout. This will make for better vehicle and walking access to the new buildings, good stormwater management and useable outdoor spaces. GRB Construction provides leadership and machinery on site, and is joined by eager locals to do the mahi.
When grass is stripped from the top layer of site, rainwater could run through the exposed soil, become dirty and contaminate the neighboring stream. To stop this happening, the team has created mulched earth bunds as a first line of defense and then a silt fence and layer of coconut cloth to filter the water before it enters the stream.
After Cyclone Debbie some of the team was flown in to be at their machinery on site and help clear the road. They then continued on with earthworks and the site is now cut down to subgrade level under the two main buildings. The soil has been saturated and isn't providing a solid enough base for foundations to start but we're looking way over this hump now. It's likely we'll either dewater the soil or import pumice. While this decision is being made, the team continues shaping the earth and awaits the beginning of the buildings.