Who are the Tribals
Welcome to Te Komiti o Runa Tribal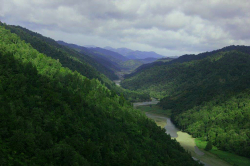 Te Komiti o Runa Tribal Authority (TKOR) or the 'taraipara' as it's known locally, is committed to achieving prosperity for it's descendants in step with Tūhoe values and cultural practise.
The taraipara has a membership of 13 marae, with each having two representatives participating at the tribal forum. Current members are Te Rewarewa, Tauarau, Tāwhia, Ōtenuku, Waikirikiri, Te Tōtara, Te Pūtere, Te Papakāinga, Ōwhakatoro, Ōhotu, Ngāhina, and Pane te Ure.
Our History
In the early 1950's the then Tūhoe leaders established the Western Tūhoe Tribal Executive Committee, it was also known as Te Koopu then followed by Te Komiti o Runa. The tribal authority has taken an active role in the care and development of whānau, hapū and marae. Active politically, the tribal consistently promotes Te Mana Motuhake o Tūhoe.
The tribal region extends north to Tāneatua, then heads inland to Rūātoki and out west across the Rangitāiki awa to Waiōhau.
The current tribal officers are;
Patrick McGarvey - Chairman
Brian Takurua - Deputy Chairman
TBA - Tribal General Manager
Te Whetu McCorkindale - Communications Advisor
Rangimaria Mariu - Tribal Admin
You can contact your tribal office during weekdays, from Monday to Fridays between 8.30am - 5.00pm by:
Visit us: 16 Mission Road, Rūātoki.
Post us: P O Box 16, Tāneatua.
Email us: admin@tkor.iwi.nz
Phone us: 07 312 9138